The 5 Most Creative (And Crazy) Ways to Use a Skip Bin
Posted on Thursday, March 15th, 2018
Everyone knows how useful a good skip bin is. One place to put all your junk, no matter what job it came from. It arrives when ordered and disappears when picked up. It's perfect. At Bonza Bins, we've been serving Perth with skip bins for almost 15 years and there's always been a need – no wonder.

But today, we've asked the question – can skip bins go beyond hard yakka?
Well, the answers (there were multiple) were almost too good for words. Here's what happens when people get creative with Skip Bins.

NOTE: Before we dig in, we do have to give the "please don't do this at home… and please don't turn any of our bins into boats or anything else" warning.
Who Wants to Go Swimming?
Why dig a hole in the ground when you can chuck a tarp into the skip bin, fill it up and do a bombie?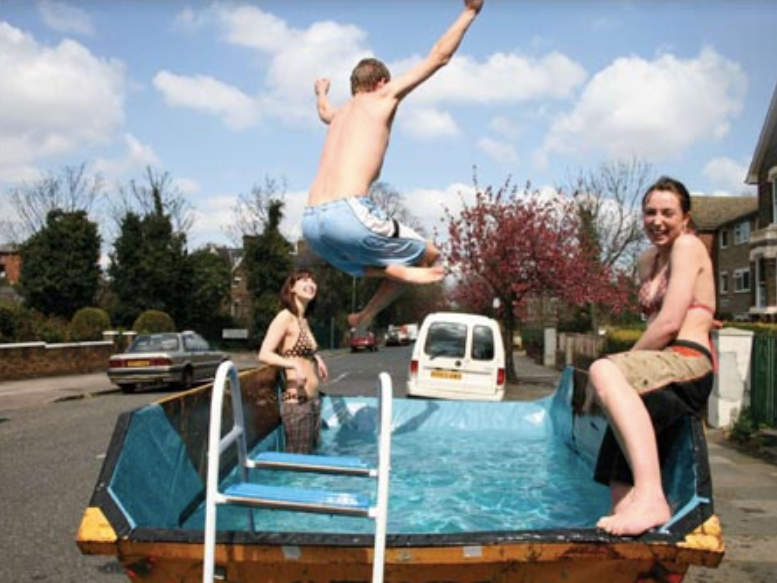 Image Credit: dezeen.com
We don't know where this skip bin came from, but we know where it's staying: right where it is, because this pool is awesome.
The Good Ship Skip
It started with a skip bin delivery and ended 5 kilometers into the bay. We're not sure if this person is running away from a reno that went pear-shaped or enjoying their Sunday afternoon but either way, we're impressed with the engineering. And the paint job (our bins have the same).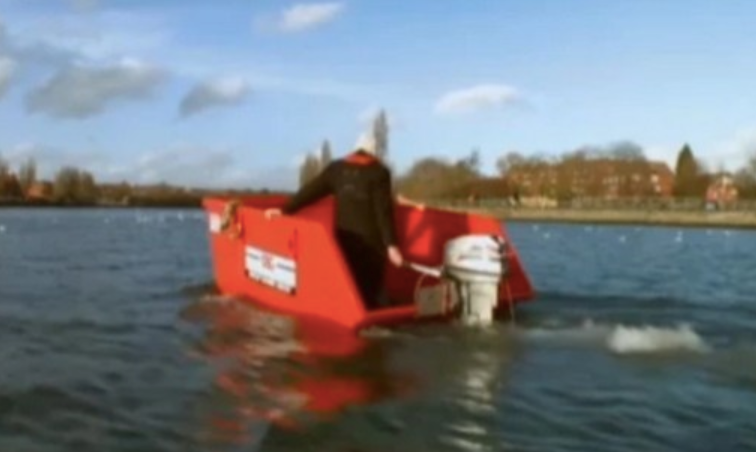 Photo Credit: Cutterskiphire.com.au
Skip Pong
This is quite possibly the most indestructible table tennis setup ever. Tired of knocking the table over when you make that diving save? No worries here.

Seriously though, skip bins work so well as table tennis tables that about 100 of them were used for a pop-up project around London. See the photo credit link for more details. Game on!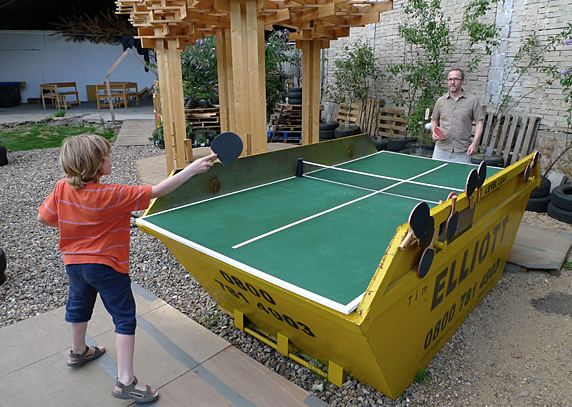 Photo Credit: urban75.org
Skip Skate
This one has almost got us interested in skateboarding! Although if we saw this on the street, we'd probably be more interested in the joinery than the sweet tricks being performed.

Could this be the answer to skateboard property damage? Possibly. Just order a skate skip to a problem area, and it will act like a magnet for all the damage skating can cause to public property. We'll let you know when we get that business up and running.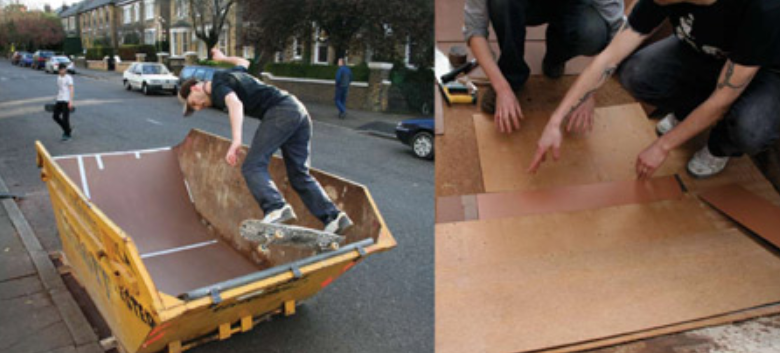 Hunk of Junk
Some people feel this way about their car, but few actually act on that feeling. We can only imagine this is a satisfying sight to the one-time car owner… unless this is a prank!
This also stands as a testament to how sturdy a skip bin really is!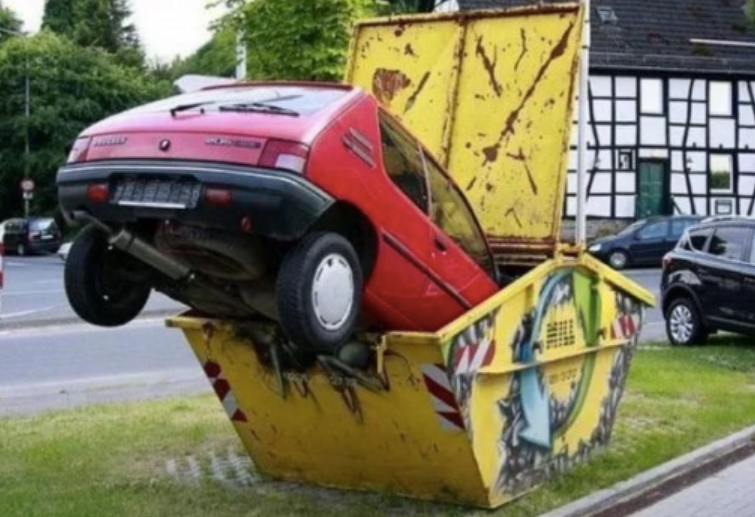 And When You're Tired from All That Work
…Grab yourself a coffee from this 'shop'! Nothing better than fair trade coffee brewed in the same container it was shipped in, right?
This is actually one of several coffee shops built in the Netherlands. The project was meant to make people think about recycling, and the amount of waste people produce. It's very clever, but we don't know if we would pop in and stay a while at this coffee stand.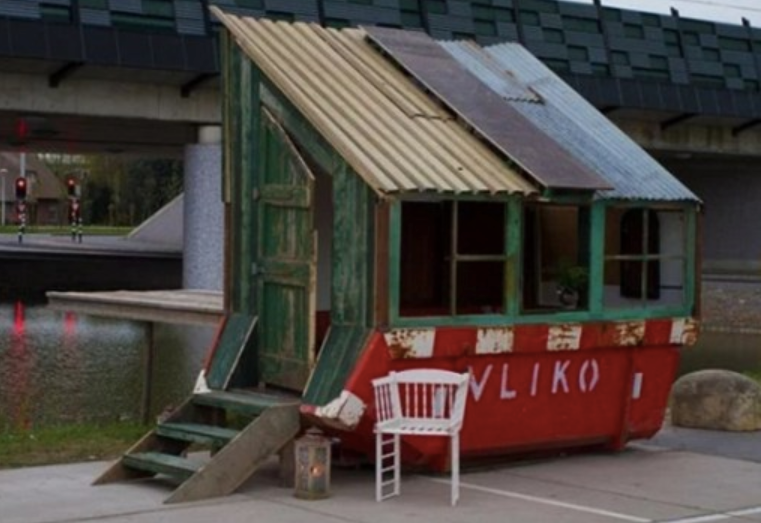 Photo Credit: theverybeststop10.com
Well That was Fun
But we've got to get back to work! If you do too – and if that work requires a skip bin – just give us a call or visit us to book online. Contact details below.
Bonza Bins
08 9331 7271
info@bonzabins.com.au