Posted on Wednesday, May 26th, 2021
The guidance around what can or can't go into the recycling bin can be confusing at best. During the lockdown, Australia had seen a massive increase in general household rubbish and waste disposal. We have seen an influx of more online shopping, home renovations, and general household waste from more people staying at home.

Australian's are known to produce 540kg of household waste per person each year. As a result, we are generating 670 million tonnes of waste each year as a country. However, only 37% of this amount is actually being properly recycled. Despite the increased awareness over the years, you might be surprised at how much of our waste is actually being recycled. Here's our handy guide on how to recognize recycling and waste symbols.
The Mobius Loop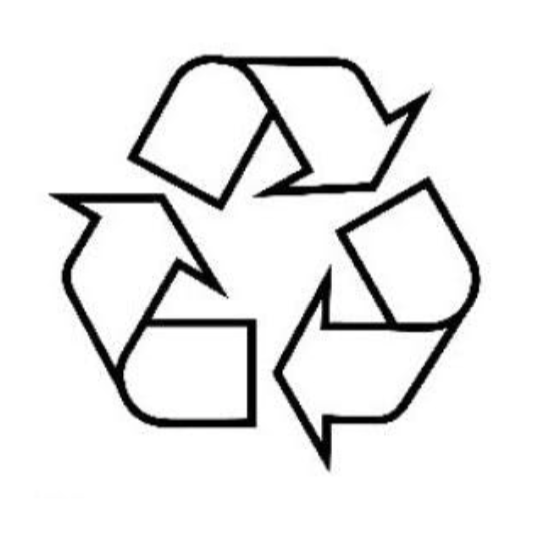 The most recognizable symbol of them all is the Mobius Loop. It's safe to say all items with this symbol are recyclable. However, before you toss your item into the trash it doesn't guarantee the item will be accepted by your local authority. It only means that the item can be recycled. Keep scanning the product's label or check in with your local authority to confirm. 

Helpful hint: If a percentage appears in the middle of the Mobius Loop, this tells you how much of the product is made from recycled materials. 

Glass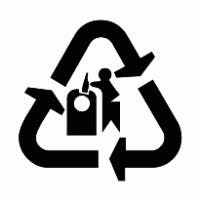 This symbol is a reminder to recycle in the glass container. Be sure to check if you must separate by colours.
Helpful hint: Glass produced from recycled glass reduces related air pollution by 20% and related water pollution by 50%.
Aluminum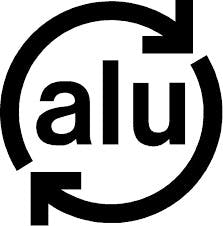 This represents packaging made from recyclable aluminium that can be recycled again.
Helpful Hint: Recycling steel and aluminium saves up to 95% of the energy required to produce metals from raw material.
Plastic Resin Codes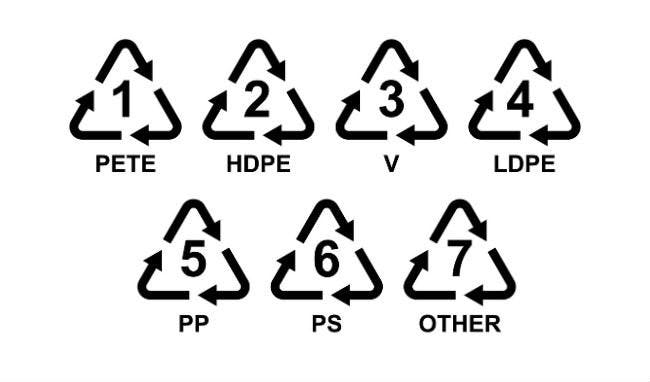 These codes represent the type of plastic an item is made from and are not a reference to whether it is recyclable or not. Local authorities tend to not ask you to recycle your plastic by resin codes. If you are unsure, check with your local council.
Electrical Waste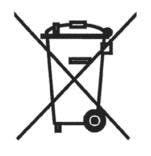 This means do not dispose of electrical items in your general waste. There are various organisations and channels that will recycle electrical waste. The best point of contact is your local authority.
Helpful Hints:

Paper and Card
Remove any plastic film or wrapping from paper packaging. 

Scrunch paper if it doesn't spring back open then it's recyclable.
Glass
Empty and rinse, avoid contaminating other recycling.

Remove corks from bottles and compost them if you can!
Aluminium
Scrunching kitchen foil, tub and pot lids and wrappers together into a ball shape helps recycling centres.  

If a wrapper springs back open, it's plastic not aluminium. 
Electrical waste
If your electrical goods have a plug, use a charger, or a battery? Then it's good to go to the recycling tip! 

Remember to look out for the recycling symbol for a stamp of approval before buying.

Bring your broken electrical goods back to life by repairing them but buy smart in the first place to guarantee longer lifespan.
Batteries
Use rechargeable batteries or connect products to the mains. Estimations calculate

Australians create 3,300 tonnes of lithium-ion battery waste a year, and that figure grows by 20% every year

Choose products powered by renewable energy such as solar lamps or dynamo bicycle lights.
Plastics
Make unavoidable plastic purchases in bulk to cut down on packaging. 

Empty, rinse, and squash bottles but leave lids and labels on unless told otherwise.
Find out about your local waste management system as they vary. Work on educating those around you on how to properly reduce, reuse and recycle. If you are looking to dispose of excess household waste after property renovations check out Bonza Bins skip bin hire. If you have any questions, don't hesitate to contact us.